Who We Are
Building on the success of its parent company Royston in the UK, Royston Australia has established itself as a leading independent diesel engine supplier, maintenance and repair company since setting up on the western seaboard of Australia.
Based in the industrial waterside suburb of Henderson, 25 kilometres south of the Perth CBD, Royston's growing Australian regional office was founded in 2008.
In expanding its footprint, the extensive expertise of the company's British arm - which began more than 40 years ago and is a key service provider to the marine, offshore and utilities sectors, as well as the UK Ministry of Defence - was officially brought Down Under for the first time.
Like Royston in the UK, Royston Australia is known as a dynamic, trusted, reliable and affordable alternative to the OEMs. It's recognised for its commitment to continous improvement and the ongoing recruitment of talented apprentices.
Whilst based in the West, it provides support across the continent, offering a refined suite of critical medium and high-speed diesel engine services.
Supporting customers on a fleetwide worldwide basis
Focus
Royston Australia is regarded as the 'go to' marine and offshore specialist, skillfully navigating the numerous challenges of the dynamic sector. In addition, the team also services the needs of the mining, defence and power generation industries, both in the field and at its workshop facility.
Royston Australia's experienced mechanical and electrical engineers are able to maintain, diagnose and repair a broad range of diesel engines including Bergen, CAT, Cummins, Detroit, MAK, Mitsubishi, Niigata, Paxman, Perkins, Rolls Royce, Ruston, Scania, Volvo Penta, Wabtec, Yamaha and more.
The company's expert offering extends beyond its highly skilled workforce. Drawing on its UK connection and strong ties with OEMs, including being authorised agents for Niigata and Wabtec, its also well known for its unrivalled ability to competitively source and supply genuine spare parts. This sophisticated arm of its business is highly popular with its multi-national blue-chip clients.
The operation boasts QHSE, ISO 9001, 14001 and 45001 accreditations and are proud members of the Australian Industry & Defence Network (AIDN) and Henderson Alliance.
Facilities
Complementing services in the field, Royston Australia's mechanical workshop facilities are equipped for full engine refurbishment and engine components and comprises of:
Extensive library of specialised OEM tooling
Cooler pressure testing and chemical cleaning station
Engine component reconditioning machines including fuel injector overhaul bay and test bench, cylinder liner honing machine, valve seat cutter, valve refacer, large lathe, hydro pressure testing station and more
Chemical bath, blasting cabinet and parts cleaner for cleaning of components
Precision measuring equipment
Products
enginei is a modular, solution orientated fuel management product developed by Royston to support the marine markets to maximise operational efficiencies and carbon reduction; and is currently installed on over 350 vessels worldwide.
For more information visit www.enginei.co.uk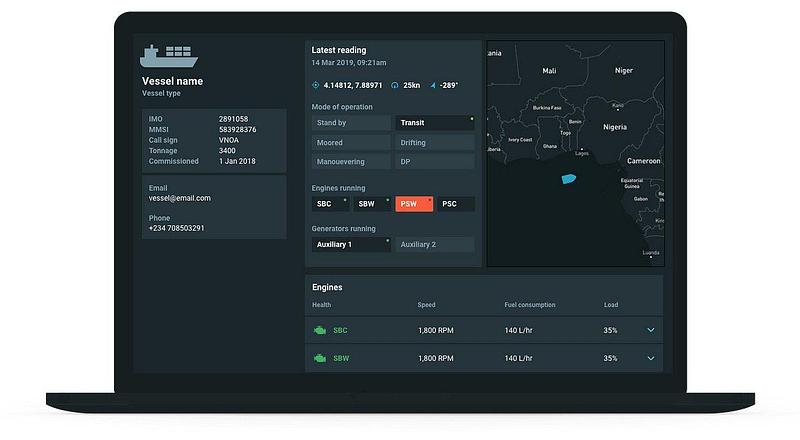 Royston Australia provides a premium standard in the quality of its service and infrastructure to support its customers on a fleetwide/worldwide basis.
Want to find out more?
Get in touch for more information and a no obligation quote.
Get in touch